Why use COS Pellets?
Effective in treating:
Arthritis - Hip and Joint Support
Build Stronger Bone
Hip Dysplasia
All Natural and Organic Ingredients
For Dog of all Ages
Tasty and easy to feed
100% Money Back Guarantee
(Read More)
Ingredients: Isolates of:
Chondroitin
Glucosamine
MSM
(Read More)
A solution to your canine orthopedic problems.
COS Pellets
is effective in the treatment of: Hip Dysplasia in Dogs, Elbow Dysplasia, OCD (Osteochondritis dissecans), HOD (Hypertrophic Osteodystrophy), DJD (Degenerative Joint Disease), Arthritis in Dogs, Osteoarthritis in Dogs, Osteoporosis in Dogs, etc.
Give your dog pain relief and allow them to return to normal mobility and function.
Order COS Pellets
(Canine Orthopedic Solution)
COS Pellets Testimonials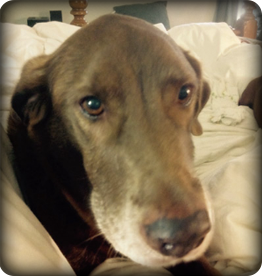 " The difference is staggering "
He is jumping on the bed again, walking upright and that tail is straight up! What a dog! Thank you DOC! Read More
Submit Your Testimonial Here!